Mission
To preserve and perpetuate the technique and traditions of classical ballet.
To nurture the intellectual mind and the physical being of developing young artists as they study the art of classical ballet.
To create an environment which furthers artistic development and growth of the human spirit.
To ensure that the study of classical ballet, for any child, is financially accessible.
To continue to create innovative, artistically excellent ballet productions for the community which are family oriented and financially accessible.
Brief History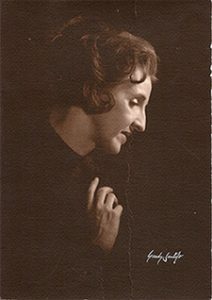 In 1955, Miss Jan Collum founded The Jan Collum School of Classical Ballet to impart excellent classical ballet instruction, and The Concert Ballet Group of Tacoma to offer dancers, who achieved a certain level of classical technique, artistry, and professionalism, the opportunity to perform in the specialized atmosphere of a professional theater with an orchestra. The Concert Ballet Group of Tacoma began with six dancers that soon blossomed into thirty.
In 1965, The Concert Ballet Group of Tacoma was renamed BALLETACOMA in order to be established as a 501(c)(3) Non-Profit Corporation. For the next thirty years BALLETACOMA, under the Artistic Direction of Miss Jan Collum, forged a local, regional, and national reputation for excellence in classical ballet instruction and performance. By 1983, BALLETACOMA began performing The Nutcracker in the newly renovated Pantages Theater accompanied by the Tacoma Symphony Orchestra, under the direction of Edward Sefarian.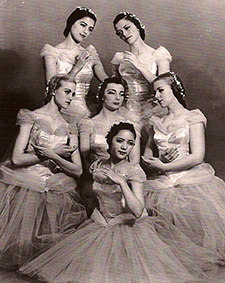 For the third time in 1995, BALLETACOMA was re-christened Tacoma City Ballet combining both the School and the Company under a 501(c)(3) Non-Profit Corporation. Since 1983, both the Ballet School and Company have been housed in The Merlino Art Center located at 6th and Fawcett in downtown Tacoma. The Jan Collum Ballroom, a spacious ballroom with high ceilings, beautiful Palladian windows, decorative plaster moldings gilded in 24 carat gold, and sprung hardwood floors, is one of the historic crown jewels of our city. Here in this beautiful facility that serves as Tacoma City Ballet School and The Jan Collum Ballroom Theater dancers study, rehearse, and perform the art of classical ballet in spacious old-world elegance.
Tacoma City Ballet has presented an annual performance season since 1955. The 2017-2018 Season features The Haunted Theatre in October at the Jan Collum Ballroom Theater, The Nutcracker & The Tale of The Hard Nut in December, and Cinderella in April at the Federal Way Performing Arts and Event Center. Tacoma City Ballet celebrates its 62nd Performance Season proudly preserving and perpetuating a legacy filled with a rich history that has touched thousands with the beauty of the classical art of ballet.
Administrative Staff
Miss Ceragioli, Executive/Artistic Director
Rebecca Jensen, Receptionist
Executive/Artistic Director
Miss Erin Ceragioli serves as the Executive/Artistic Director of Tacoma City Ballet, and the Director of Tacoma City Ballet School. She began her primary study of classical ballet under Miss Archalee Correll, and continued her advance study under the tutelage of stellar teachers Harold Christensen, Lew Christensen, Willam Christensen, Benjamin Harkarvy, Robert Joffrey, Janet Reed, Maria Tallchief, and Violette Verdy. After a short professional career as a dancer, Miss Ceragioli chose to teach classical ballet, and studied the syllabi of the Danish, English, French, Italian, and Russian Schools of Ballet, earning her certifications. In 1984, Miss Ceragioli began teaching classical ballet at the Reno Civic Ballet School. In 1987, she accepted a position on the Faculty of The Jan Collum's School of Classical Ballet at the request of Miss Jan Collum. In 1990, after four years of teaching in the School and serving the Company as Ballet Mistress and Assistant Artistic Director, Miss Jan Collum appointed Miss Ceragioli as Co-Artistic Director of BALLETACOMA. In 1995, BALLETACOMA was re-christened Tacoma City Ballet, and Miss Jan Collum assumed the title of Artistic Director Emeritus formally passing her legacy to Miss Ceragioli. Forging a reputation not only as a master teacher, but also as a choreographer, Miss Ceragioli has staged many full-length ballets in the classical repertoire including Cinderella, Les Sylphides, Pas de Quatre, The Nutcracker, Swan Lake, and The Sleeping Beauty, as well as choreographing many original ballets for Regional Dance America/Pacific Festivals that were chosen for Gala Performances and received the highest honors. Miss Ceragioli continues to produce new choreography recently adding a full-length Pinocchio The Ballet to the list of her own original ballets.
Faculty
Mr. Joel Myers received the majority of his classical ballet training at the Evergreen City Ballet under Founding Artistic Director, Wade Walthall. While at Evergreen City Ballet, he danced principal roles in Cinderella, Giselle, Sleeping Beauty, Swan Lake, The Nutcracker and other choreographies. From 2005-2011, Mr. Myers was also a principal artist with Donald Byrd's Spectrum Dance Theater. Mr. Myers has performed with Ballet Bellevue, Ballet Northwest, Coriolis Dance Collective, Dance Peninsula Ballet in Los Angeles, DASS Dance, 5th Avenue Theater, and Seattle Opera. Mr. Myers has taught and choreographed for the Evergreen City Ballet, the School of Spectrum Dance Theater, and Tacoma School of the Arts. Mr. Myers has taught, choreographed, and performed principal roles with Tacoma City Ballet since 2009. Mr. Myers became Assistant Artistic Director for Tacoma City Ballet in 2011, and a full-time member of the Faculty of the Tacoma City Ballet School in 2013.
Miss Stephanie Merriman
Born and raised in Tacoma, Miss Merriman began her study of classical ballet at Tacoma City Ballet School, and performed in Tacoma City Ballet Company under the direction of Miss Erin Ceragioli. Miss Merriman graduated from Tacoma School of the Arts in 2004, and pursued her life-long love of dance receiving her Bachelor of Science in Dance from the University of Idaho in 2008, working with Amy O'Neal, Victoria Uris of the Paul Taylor Company, and the Lineage Dance Company along the way. Miss Merriman continued on to earn a Masters in Education in 2010 from the University of Idaho with teaching certifications in Dance, Physical Education, and Health. During graduate school, Miss Merriman worked for the Festival Dance Academy and taught undergraduate dance and ballet classes at the University of Idaho and Lewis-Clark State College. A member of the Dance Educators of Washington, Miss Merriman created and designed the Dance Program at Stewart Middle School from 2010 to 2013. Since then, Miss Merriman has worked at Arts and Academics Academy in Seattle as the Director and Dance Instructor. Miss Merriman is very pleased to join the Faculty of Tacoma City Ballet School.
Mr. Travis Goldman began studying classical ballet in Port Angeles at Miriam's School of Dance. In 1980, Mr. Goldman continued his studies under Founding Artistic Director, Miss Jan Collum, and has studied under master teachers Hugh Bigney, Willam Christensen, Robert Joffrey, and Kabby Mitchell III. Mr. Goldman has danced principal roles in Carmina Burana, Cinderella, Dracula, Les Sylphides, The Sleeping Beauty and The Nutcracker, as well as numerous principal roles in modern and contemporary dance choreographies. Each season, he reprises his role as Herr Drosselmeyer in Tacoma City Ballet's The Nutcracker & The Tale of The Hard Nut. Mr. Goldman is an award-winning choreographer, and has received regional acclaim for his innovative choreography. He is a musician as well, and often composes music for his original choreographies. In 1998, Mr. Goldman joined the Faculty of the Tacoma City Ballet School, where he resides as Resident Choreographer. Mr. Goldman serves as Ballet Master for Tacoma City Ballet Company, specializing in Pas de Deux.
Miss Melissa Lovejoy-Goldman
Having been born and raised in Tacoma, Melissa Lovejoy-Goldman (Miss Melissa), studied classical ballet at Tacoma City Ballet under the direction of Miss Jan Collum and Miss Erin Ceragioli from a very young age. While continuing to perform with Tacoma City Ballet Company, Miss Melissa attended the University of Washington, received her Bachelor of Arts, and joined the Faculty of Tacoma City Ballet School. During her thirteen-year tenure as a Faculty Member, she instructed Dancers who studied at all levels of the Tacoma City Ballet Syllabus. After accepting a position at the Northwest Credit Union Association, Miss Melissa still continues to exercise her duties as Ballet Mistress, mentoring Tacoma City Ballet Dancers as they strive to perform at their full potential.
Accompanists
Jeff Anderson
Betty Hostetter
Marina Katsel
Stage Production Staff
Technical Direction, Set and Properties Design and Construction
Salvatore Lucente, Technical Director and Director of Set and Properties Construction
Costume Design and Construction
Lighting Design
Walter Kilmer, Chief Lighting Designer
Orchestra
Tacoma City Ballet Orchestra, Under the Direction of Maestro Bernard Kwiram, Music Director
ABOUT US
Tacoma City Ballet Provides
Excellent Classical Ballet Instruction and Performance
Creating Accessibility to the Performing Arts
Tacoma City Ballet * A 501(c)(3) Non-Profit Organization